HIRE HOPKINS
Interested in hiring some of the best & brightest students in the country? As the world's first research university and the #1 U.S. academic institution in total research and development spending, Johns Hopkins prepares students to think in novel ways.  
Pursuing 260 courses of study, 98% of our students have pre-professional experience and are ready to bring new perspectives, solve problems, and discover innovative ways for your organization to succeed. 
Hire Hopkins is your gateway to finding the best talent at JHU for your organization. We help you connect across Johns Hopkins' 9 divisions and network of disciplines. 
HOW TO GET STARTED
Connect with talented students throughout the JHU community.

POST A JOB OR INTERNSHIP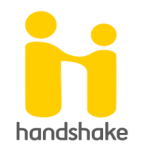 Handshake is JHU's online recruiting system. Employers can request accounts to: 
Post jobs and internships

 

Review candidate application materials

 

Request

virtual

interviews and information sessions

 
Once your account is approved by us, you can then post to our job board which is visible to our 21K+ students.  
Questions about Handshake?  Email us at recruit@jhu.edu 
GET IN TOUCH
Don't see what you're looking for? Fill out this form with your hiring needs and general hiring requests. We'll get in touch with you on how you should proceed!