Farouk Dey
Vice Provost for Integrative Learning and Life Design
Dr. Farouk Dey is a higher education and workforce development executive with two decades of experience leading and transforming university organizations using innovations in technology, experiential learning, design thinking, community engagement, and resource development. As the founding Vice Provost for Integrative Learning and Life Design at Johns Hopkins University, he leads a division of 15 departments and centers that orchestrate programs and services to bridge curricular and experiential learning with personal ambitions and mentoring for all undergraduate and graduate students, postdoctoral fellows, and alumni across the university's nine schools. Using principles of integrative learning and life design, he has worked with university partners to launch a new vision of equitable access to life aspirations and economic opportunity for all students regardless of background or social capital.
Prior to joining Johns Hopkins University, Dr. Dey served in several executive leadership and board roles at Stanford University, Carnegie Mellon University, the University of Florida, the National Association for Colleges and Employers (NACE), the American College Personnel Association (ACPA), and various startups and non-profits. Throughout his career, he has worked with education and industry leaders to close the gaps between the haves and have-nots by integrating technology in high-impact learning practices, tracking outcomes for students and alumni of underrepresented communities, and growing resources to increase opportunities for students of disadvantaged backgrounds, especially those who identify as first-generation and/or limited income.
Dr. Dey holds a PhD and EdS in Educational Leadership, MBA and MEd in Counseling Psychology, and BBA in Finance. A native of Algeria, he has been involved in education since a young age and has developed a passion for helping people and organizations achieve their ultimate potential regardless of their contextual limitations. Fluent in Arabic and French with a broad perspective in international and multicultural issues, he has consulted for many organizations and universities, served as guest faculty at several institutes, taught courses in life design and leading change, and delivered keynote addresses at dozens of conferences in the US and around the world. Most notably, he led a four-year USAID initiative to build career education centers at universities throughout the Philippines, taught transformative leadership courses for the Ministry of Education in Singapore, and hosted several international delegations from around the world.
Named one of LinkedIn's Top Ten Voices in Education and recipient of several national and university awards, Dr. Dey is recognized for his thought-provoking writings, engaging talks, and transformational leadership in career and life design, workforce development, future of work, and diversity, equity, and inclusion. As illustrated in his TEDx Talk titled "Life Purpose Reconsidered" and unscripted Vision Chats with thought leaders from various industry sectors, the central theme of his work has consistently been equity of access to education and economic opportunity for all learners regardless of background or social capital.
For scheduling purposes please contact Danielle Simms and for more timely responses please CC: Danielle Simms, dsimms6@jhu.edu.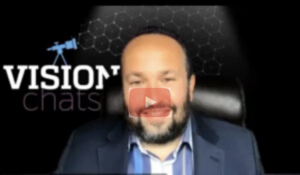 To learn about the audacious moves taking place through Integrative Learning and Life Design at Johns Hopkins click here
Division of Integrative Learning and Life Design