Digital Experience Platform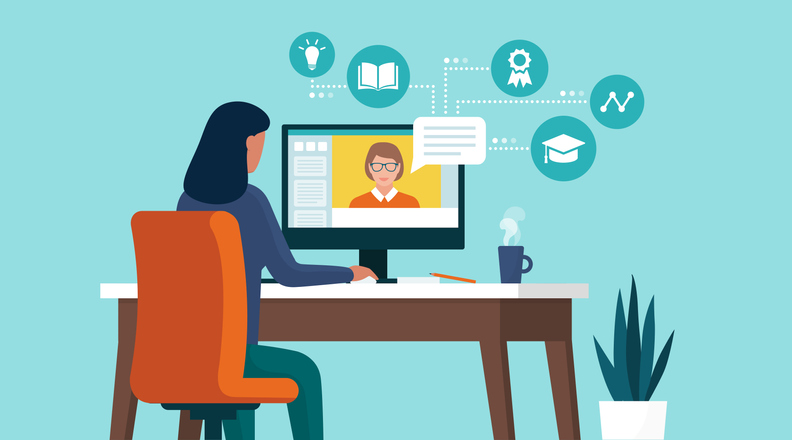 During the initial assessment and discovery phase of SSEI, we discovered that students and staff were seeking more than just a replacement of the Student Information System (SIS). Our constituents wanted an overall more modernized digital experience, with attributes such as:
Access to consistent, curated, personalized resources based on their campus, program, personal situation, demographics, and other factors unique to them
Proactive alerts to issues requiring action, in the method of their choosing
Easy ways to resolve issues or complete activities using the device or channel of their choosing
Flexibility to choose the level of support they would like to receive, at times convenient to them
Knowledge that staff have relevant personal information available, to avoid students and learners having to give information repeatedly during referrals and over time
Eliza-DXP-journey

Click through the pages using the bottom left arrows to walk through a sample use case journey ("Eliza," an undergraduate meeting with a financial aid advisor)
Our approach to such a complex and potentially transformational implementation will be incremental, iterative, and incorporate user feedback at every step of the journey. We are taking an agile approach to project management, as opposed to a "big bang" traditional implementation, which we feel will be more feasible and more user-centric – keeping in line with the overall SSEI guiding principles.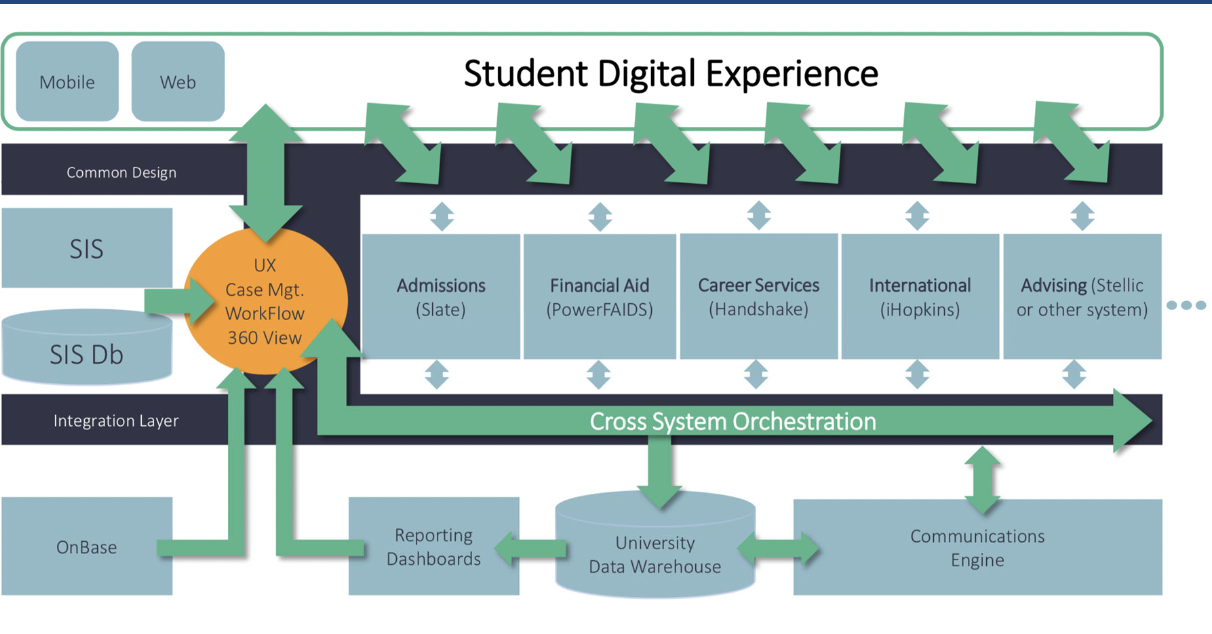 Currently, we are in the early stages of gathering and synthesizing data gathered from our assessment phase as well as recent inputs from staff and students. We are establishing the project team with our partners in the University Information Systems (UIS) and the Technology Innovation Center (TIC), as well as a governance structure and oversight committee of our work.
Outcomes to Date:
Next Steps:
– Gathered initial set of use cases based on data from assessment phase as well as current research on user priorities
– Validated initial set of use cases with focus groups of staff in functional areas: academic advising, integrative learning & life design, student accounts, registration, recruitment & admissions, student support, financial aid, along with students themselves
– Prioritized use cases based on feedback from focus groups
– Evaluation and analysis of priority use cases with regard to complexity and impact on the student experience
– Project planning and phasing
– Finalization of oversight committee and structure for DXP project

For more information about the digital experience platform project, feel free to reach out to ssei-project@jhu.edu.